Vitamin D plays a role in protecting muscles and bones and now there is interesting evidence growing surrounding the role that vitamin D plays in immunity. The UK Gov't recommends supplementing with 10mcg per day esp. in the Winter and Autumn months.
Vitamin D deficiency is commonly associated with increased risk of viral respiratory infection and community acquired pneumonia. With the outbreak of Covid-19 this association has become more relevant than ever, and research is now underway at Queen Mary University to further investigate this link.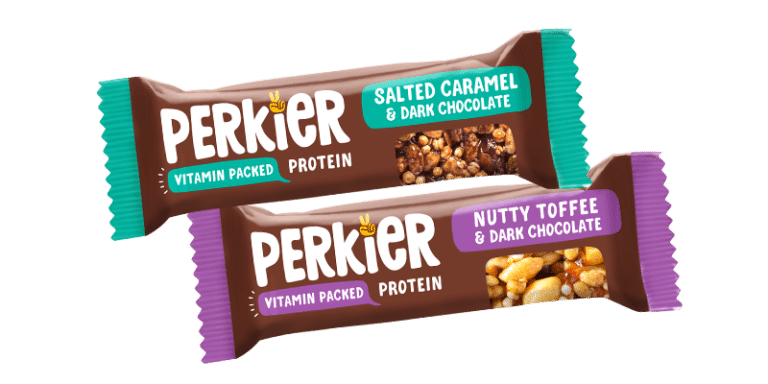 What role does Vitamin D play in the immune system?
Cytokines are important signalling molecules in the immune system when released, they signal the immune system to do its job. Cytokines affect the growth of all cells involved in helping the body carry out immune and inflammatory responses. Different cytokines can lead to different responses.
Vitamin D has been shown to help signal the increased production of ant-inflammatory cytokines and decrease the production of pro-inflammatory cytokines. This switch in immune response could help prevent a massive over production of pro-inflammatory cytokines which sometimes occurs during an infection, which may prevent what is known as a cytokine storm. 'Cytokine storm' has been observed in those infected with COVID, which can cause acute respiratory distress syndrome. 'Cytokine storms' are also generally associated with more server cases of Covid-19. 
One recent study conducted on COVID-19 patients found evidence supporting the role of Vitamin D in enhancing the immune system. This potentially reducing the complications associated with cytokine storm and unregulated inflammation in elderly patients with severe COVID-19. If you'd like to read more about this study or the spoddy details of cytokines check out this study. (Evidence for possible association of vitamin D status with cytokine storm and unregulated inflammation in COVID-19 patients (nih.gov))
What research studies have been completed on Covid 19?
So far there isn't a huge amount of research specifically looking at how Vitamin D affects Covid-19 outcomes. There are however some larger scale studies which investigate the links between Vitamin D and general respiratory disorders, which can give us some insight on how vitamin D deficiency may affect COVID-19 immunity.
25 randomised control trials investigating links between vitamin D and acute respiratory disorders, involving over 10000 participants were, investigated in a meta-analysis. Vitamin D supplementation overall reduced the risk of acute respiratory disorders among all participants in this study. Participants that were particularly Vitamin D deficient at the start of the study gained the most benefit from supplementation. Read more here. (Vitamin D supplementation to prevent acute respiratory infections: individual participant data meta-analysis – PubMed (nih.gov))
What have we seen in studies that are COVID 19 specific?
The best evidence that we have so far for the protective affect of Vitamin on COVID was a pilot study conducted in a Spanish hospital. In this study 50 patients with Covid-19 were given a high dose of vitamin D, while another 26 patients did not receive the supplement. Half of patients who weren't given vitamin D had to be placed in intensive care, and two later died. Only one patient who received vitamin D however, required ICU admission, and they were later released with no further complications. While this is some impressive results, we need this to be replicated on a much larger scale to draw any conclusions but is still very interesting. Read more here ("Effect of calcifediol treatment and best available therapy versus best available therapy on intensive care unit admission and mortality among patients hospitalized for COVID-19: A pilot randomized clinical study" (nih.gov))
Also a French experimental study at a nursing home with 66 people suggested that taking regular vitamin D supplements was "associated with less severe Covid-19 and a better survival rate". Another study of 200 people in South Korea suggested that vitamin D deficiency could "decrease the immune defences against Covid-19 and cause progression to severe disease.
So you may be wondering what research is currently in the pipeline…
Queen Mary University are currently looking to investigate this further with their CORONAVIT study. CORONAVIT will run for six months and involve more than 5,000 people to find out whether a 'test-and-treat' approach to correct people's vitamin D deficiency during winter will reduce the risk and/or severity of COVID-19 and other acute respiratory infections. While there aren't published results yet we hope that in the near future this study will shine some light on Vitamins D potential protective affects. You can find out more about this research here. (SMD – Clinical trial to investigate whether vitamin D protects against COVID-19 – Queen Mary University of London (qmul.ac.uk))
So all in all while the evidence we do have is promising, we can't give you any clear conclusions just yet (but we will keep you updated with any new interesting spoddy findings)! However, in the meantime there's no harm in taking Vitamin D and it has a lot of benefits to health regardless. You can buy Vitamin D supplements or have one of our yummy Immune boosting bars which contains 100% of your daily vitamin D in one bar.