We're no corporate! Perkier is a young independent British company.. and we're are on a mission to make the healthiest snacks on the planet!
We started making Perkier bars in our kitchen after Ann needed to eat gluten and dairy free and was frustrated by the choices. Perkier is a mash up of our founders' surnames, (Ann) Perkins and (Steve) Turner.
All our snacks are high in fibre, packed with protein and lower in sugar. Many have added vitamins and even probiotics for gut health. Everything we do is gluten free, vegan and palm oil free✌️
We partner with International Animal Rescue who rescue & rehabilitate Orangutans'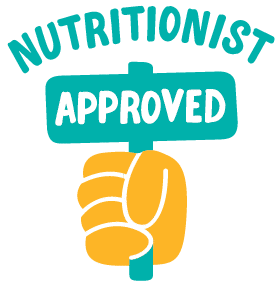 We make super healthy snacks
All our products are packed with goodness
and nutritionist approved
Plant based diets can reduce C02
emissions by a whopping 50%!
We choose recyclable packaging
All our in Packaging is 100% recyclable.
We donate to food banks to help those locked in food poverty
Made in small batches with care. 100% Made in Britain
FAV PRODUCT
Salted Caramel Dark Choc bar
FUN FACT
Climbed the highest mountain in SE Asia!
FAV PRODUCT
Nutty Toffee Dark Choc bar
FUN FACT
Trained as an airline pilot!
FAV PRODUCT
Crunchy Peanut
FUN FACT
I spend most of my Summer weekends racing (other peoples) yachts!
Supply Chain &
Finance Exec
FAV PRODUCT
Salted Caramel Dark Choc bar
FUN FACT
I like drawing skulls & coaching trampolining
Nutrition & Innovation Exec
FAV PRODUCT
Salted Caramel & Cacao
FUN FACT
I've been bitten by a lion!