GB Olympian & World Champion Swimmer Aimee Wilmott, Chats To Perkier About Life Without A Pool
The UK's lockdown is essential, for sure. And also, it is essential to find the right coping mechanisms to look after our mental and physical wellbeing in these challenging times. 
To get a different perspective on the challenges of the lockdown we zoomed with Aimee Wilmott, World Championship finalist, Commonwealth Gold medal winner and GB Olympian to see how she is managing to keep her mental and physical fitness together… without a swimming pool!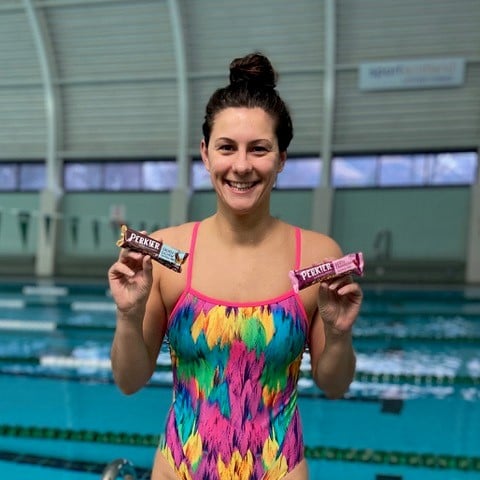 Being a swimmer unable to swim Aimee is facing some unique challenges during this time maintaining her fitness. Aimee would normally swim 4 hours a day plus 1 hour strength training, nothing can replace time swimming in a pool so it is a struggle for her finding suitable replacements. Two weeks out of the pool typically takes about six weeks of retraining, which obviously has some implications for those training for the 2021 Olympic games. Aimee is however staying positive and has some top tips for other athletes needing to get creative with their training plans.
1. Get A Plan Together & Set Goals For A Few Weeks
A lot of us now have a LOT of free time and it's very tempting to start a new crazy fitness challenge, but remember this is only week 2 of lockdown and there could be few more to go. Try not to overdo it right away and instead create a workout schedule closer to what you were doing before. Doing too much too soon could lead to getting burned out, injured or bored early on. You want to keep your training exciting and fun and sometimes slightly less is more. Try to vary your workouts, whether that's running new routes daily, finding new items to use as equipment around the house or trying different YouTubers home workout videos. Also try to mix up the type of exercise e.g. running, cycling, yoga & strength, this will help reduce the chance of boredom and overuse injuries.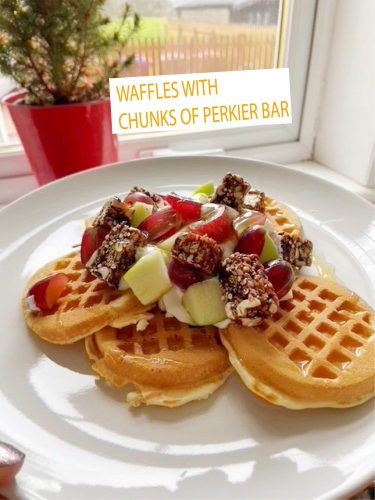 With social distancing measures in place working out with my teammates at a training centre isn't possible.. and I've really missed them! So I've been having group zoom workouts with my teammates so we can keep on supporting each other. Zoom is a fab tool that can be used on phones, tablets and computers. Take it in turns to write a circuit plan, set up a meeting with your pals or teammates and get some great home circuits going!! 
Aimee will be posting LIVE workout Wednesday circuits on her instagram (@willmottswimskills) if you need some inspo.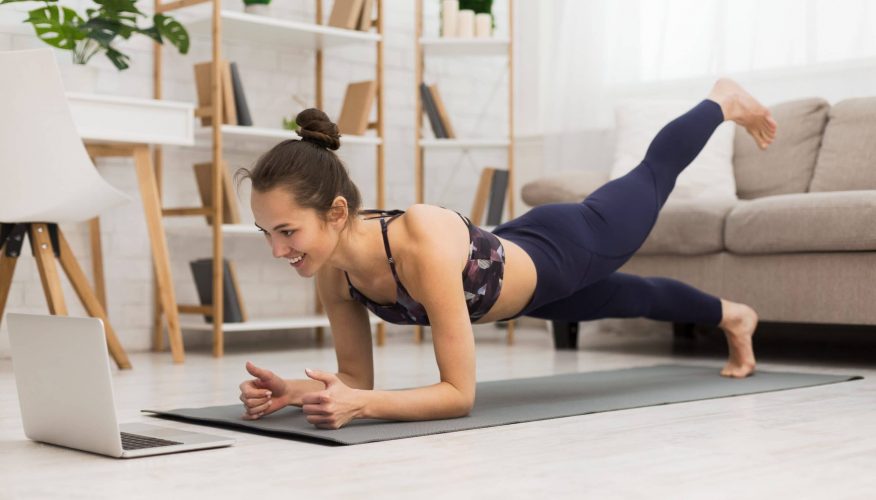 3. Nutrition Is Still Important
Depending on your level of previous activity your nutritional requirements may differ to before. Your energy and protein intakes are particularly likely to fluctuate if you're changing the amount of activity you're doing considerably. 
"For me, my training hours have reduced massively during the lockdown. So I've been trying to stick to three meals a day of slightly smaller portions than before, only buying healthy food so I'm not tempted to go off plan, and sticking to Perkier bars for my afternoon snack. They fill me up and give me the sweet treat I crave all for under 150 cals" 
If having extra time on your hands has however meant your training routine has been ramped up you may need to increase portion sizes and try to eat healthy protein-packed snacks. Maybe try some of Perkier's yummy peanut bars (6g protein each).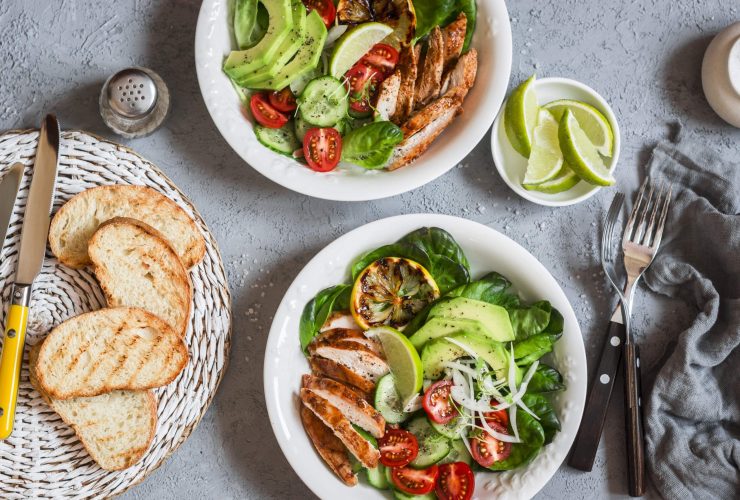 There is a lot of fun to be had here getting creative with what you can do at home. Don't forget to check out social media for some great workouts to try out on instagram and youtube. For more updates from Aimee check out her Instagram page @aimee_willmott.  
While it may feel a bit rubbish not being able to train as you did before we know that staying home and following government guidelines is the right thing to do.
Thanks for reading, Stay Safe & Stay Perky (.. as possible) 😊 Ann, Holly & our perky guest AIMEE! x