You asked for it... so we did it! Plus we have a veganuary deal for you!
If there's one thing you've made clear to us it's you want all your Perkier favorites in one box and we've decided once again you guys are bang on! So whether you need a Veganuary first aid kit, a lockdown snack stash or a gift to cheer up a friend our variety box will hit the spot.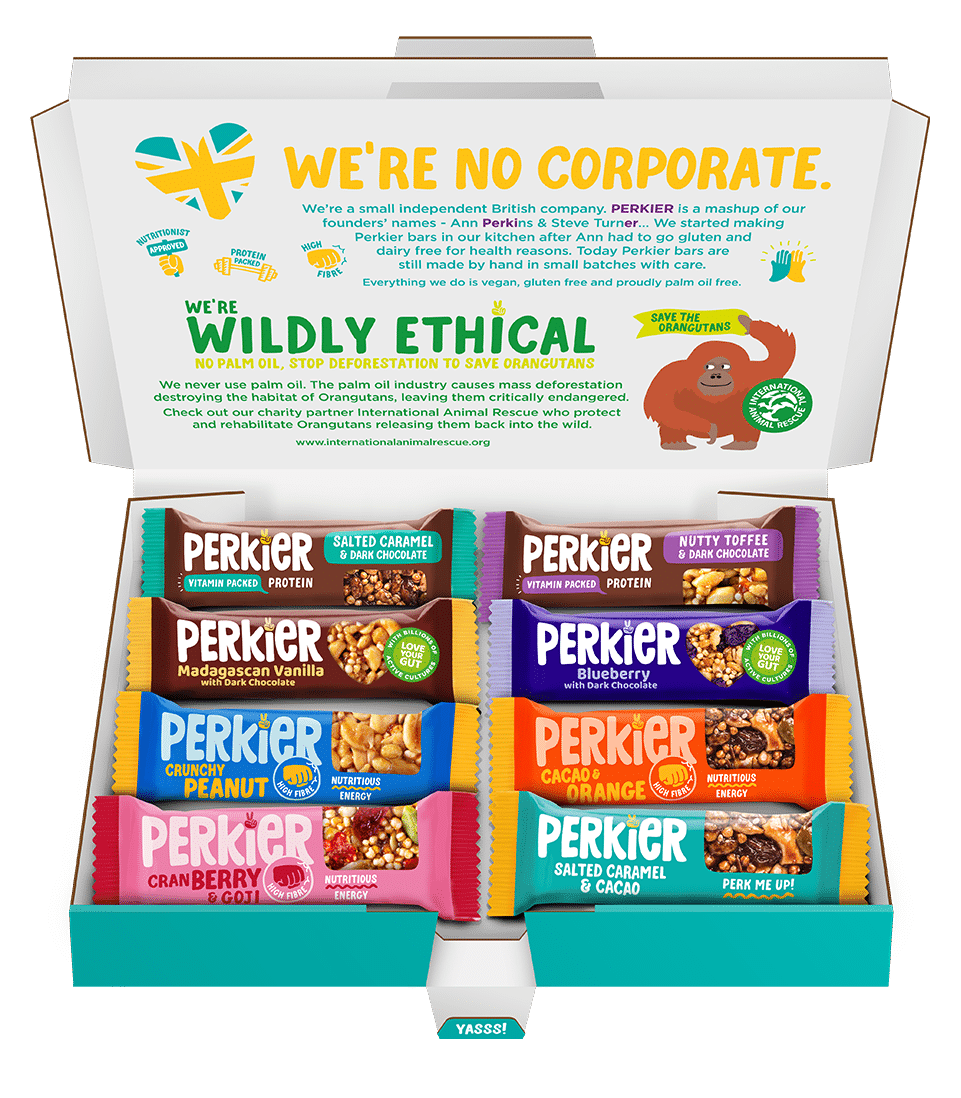 What's Inside. Try our new Madagascan Vanilla, Nutty Toffee or Salted Caramel Dark Chocolate bars, and our original Crunchy Peanut, Salted Caramel & Cacao, Cranberry & Goji and Cacao & Orange bars. All packed with nutritious slow release energy, protein, high in fibre and low in sugar.
Go Grab One! Our variety box is available on Amazon and our Webshop for just £8 for 8 bars until 31/01/21, 20% off our normal price of £10!
PLUS you can get a box for just £5 with any other purchase on our webshop until 31/01/2021 🎉 Whoop!
So get munching and let us know your new favourites, we can't wait to hear what you think!
Oh and don't miss out Matt's only made 400 of them!!
Don'T Forget the good stuff!