With winter well and truly behind us (at last!), we're looking forward to the beauty and freshne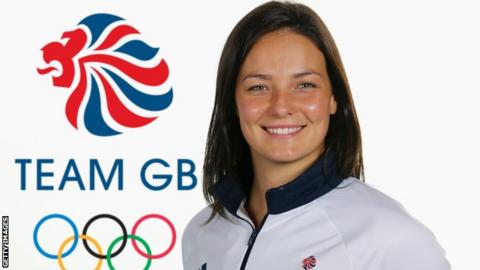 ss of spring and all that comes with it. We've been speaking with the fantastic Keri-anne, double world champion and Olympic silver medalist in 10k open water, to find out how she keeps in shape!
As well as representing Team GB in the Rio Olympics 2016, Keri-anne founded Triscape to share her experience and encourage people to achieve their sporting challenges.
Want to train like an Olympian? Check out Keri-anne's Top Tips…
"Spring is a great time to start making a few changes to get fit for the summer. Here are some pointers from my experience to help you on your way…
Aim High!
Challenge yourself by setting manageable tasks. If you can't reach your goal straight away, break it up bit by bit, until you make it… Motivation is key!
My personal challenge is to walk 70,000 steps per week. Those long spring Sunday walks I'm sure will take me well on my way to achieving it!
Get Creative!
Getting fit doesn't automatically mean going to the gym. You can fit your exercise in around you. There are a ton of cool workouts that you can do in the comfort of your own home, in your hotel room or at your local park. There's really no excuses.
Check out my mobile workout, which you can do out & about below. These are some of my favourite exercises to help me keep in shape.
Make Simple (but effective) Changes! 
Simple swaps within day-to-day activities can really make a difference to your overall fitness. Something as simple as taking the stairs is a really easy way to get the blood pumping.
Since my recent move to London I have made it my mission to take the stairs at every tube, including all 193 steps at Covent Garden but my goal is to find a reason to get off at Hampstead with 320 stairs.
Planning is key to success!
I always plan for my week ahead. This includes all the activities I am doing that week. This is a great help as it allows me to figure out when I can work out. Once I know what my plans are for the week I then do a meal planner. This cuts out all the temptation to take me off track as I'm less likely to reach for a takeaway if I know what I'm eating at home.
I usually make extra dinner to take for lunch the next day. If I have to go out for lunch, my will power usually flies out the window, but having lunch with me that I know tastes great stops me from opting for fries! My favourite meal to make is a morrocan style tagine – it always tastes so much nicer the next day.
Snacking can also be healthy if you make easy and simple food swaps. Some of my favourites include:
Crisps for Popcorn
Mid afternoon latte for a fresh mint tea
Morning croissant for a Perkier porridge
PERK!ER Porridges are 100% gluten free. Just add water, stir & enjoy. Available from: ASDA, Morrisons & Sainsburys Supermarkets.
Find Something you LOVE!
Exercise is a lot easier if its something you enjoy and there are plenty of options out there for you to try. My passion is swimming. It's a great full body workout as well as a chance for my brain to switch off, helping me reduce stress and boosts my mood without fail. Swimming is a low impact sport so anyone of any age and any ability can get fit swimming. Go on take the plunge this Spring!"
A bit of information about Triscape!
Visit our website: www.triscape.me and sign up to our monthly newsletter for tips, tricks and hints from all of our World Leading experts.
Triscape's team of world leading experts aim to give all guests the confidence to take on their next sporting challenges. Olympians and Founders Keri-anne & David started Triscape to share their knowledge, passion and experience to help enable healthy and active lifestyles. So, why not take the plunge and get in touch?